Massachusetts Answering Services
The Benefits of Using a Professional Telephone Answering Service
Tourism/Hospitality
In the US alone the tourism industry earned $7 trillion in 2013. While the majority of activity in the industry is domestic, expenditures by international visitors to the US, generated nearly $166 billion in 2012.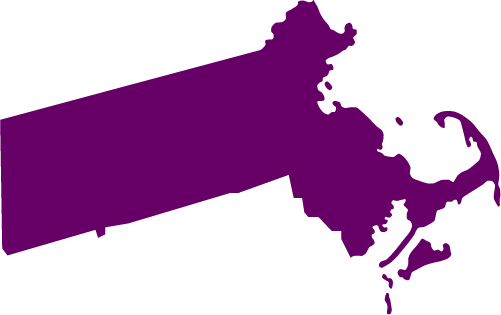 Known for it's seafood and abundance of history, Massachusetts is one of the biggest tourist spots on the East Coast. Boston, Worcester, Springfield, Lowell, and Cambridge are home to some of the most visited tourist attractions along the Atlantic. 21.3 million people just from the United States alone visit Massachusetts! The top spots include Fenway Park, Boston Museum of Fine Arts, the Freedom Trail, Boston Public Library, and the Boston Public Garden. Thousands of businesses in that region thrive upon the revenue created when visitors take their expedition tours, dine in their restaurants, and stay in their guest rooms and hotels. Academy Communications support team provides 24-hours per day, 7 days a week, 365 days per year service, providing our client's the opportunity to turned missed calls into business on their books.
Professional Business Services
The financial industry in Massachusetts has contributed not only to the state economy but has the majority of the top 12 Fortune 500 Companies in the United States. Clientele calling into California based companies such as New York Life, Vanguard, and Liberty Mutual Group will be impressed to see that they are valued enough to have a live person on the line. Whether your client is calling after-hours, or from a different time zone, a live Academy Communications staff member will be on the other line, ready to assist them with their needs?
Small Business Services
Many areas in the country have extreme weather. In both 2005 and 2015, Massachusetts saw breaking record snowfall. When our customers experience the end results of these extreme weather periods, they find themselves needing more than ever the services of their plumber, electrician, heating/cooling specialist or other business professionals. Many find themselves in need of service during off-peak times such as weekends, holidays or after-hours. Imagine the comfort and relief they feel when they call for help and instead of receiving a voicemail, they reach one of our friendly caring staff members at Academy Communications.
At Academy Communications we understand that many of our client's need around the clock, 365 days a year service to meet the needs of their domestic as well as international clientele. We provide a professionally trained staff to take calls for your specific business and tele-messaging services.
Based in Cleveland Ohio, since 1928, we have given to our clients only "world-class" customer service through our call centers. The call centers role has become increasingly more important in many industries. Business find that operational costs, infrastructure costs, maintenance, staff salary and administration costs are significantly reduced through the use service provided by professional telephone answering companies. By hiring the answering services of Academy Communications, you are given are guarantee that your calls will be answered night or day in the most professional and efficient manner. We are able to secure your after-hour or overflow calls, allowing you the ability to bring that business onto your books.
Features Included with All Answering Service Plans
Below is a list of a few of the ways in which we blend our live representatives with our voice mail, fax and e-mail capabilities to keep you in touch with your customers 24/7/365.
24x7x365 Live Answering
Our call centers are open 24x7x365 to ensure you have live service whenever you need it.
Messages sent via (SMS) text, email, fax, and phone
We can deliver your messages to you in several different ways; via SMS text, email, fax, or by phone. No matter how you specify that you want to receive your messages that our operators take for you, there is no extra charge.
Appointment taking
Our operators are able to take appointments for you by using your own appointment/scheduling software.
Call Screening
This feature is used when you have instructed our operators to transfer calls to you or your member of your teams' phone directly. Our operators will get your callers info including name and number before transferring the call to you so you can choose to either take the call or not.
Order Entry
Our operators can place orders for you 24 hours a day with access to your online shopping cart or any other web application you have including appointment scheduling or RSVPs for an event.
Emergency Dispatching
Allows you to provide 24/7 emergency support to your clients. We will take your emergency calls and dispatch each incident to your on call staff. You can provide us with a cascading list of your staff to contact until the issue is handled.
Alpha-numeric Paging
Receive a page to your digital pager for all messages we take for you.
RSVP
Our operators will answer your client's calls and take down your caller's information for events of all sizes. We can either enter their information into your website or send it to you directly by email or fax.
Medical Answering
We have years of experience servicing companies in the medical industry. Whether taking appointments, after hours paging, or general overflow calls we are there for your patients.
Customized Scripts
Our staff will work with you to create the best script so that they seamlessly fit with your company.
Live Message Taking
Our operators will take your overflow calls and take messages for you. We can send you your messages in many ways including: SMS text, email, fax, or over the phone.
Operator Dispatch
We will answer each of your calls then transfer them to you or your team members no matter where you are or what time it is. No extra cost per call or extra per minute charges while you talk. Once we transfer you the call you are no longer billed anything!