Cleveland Business Answering Service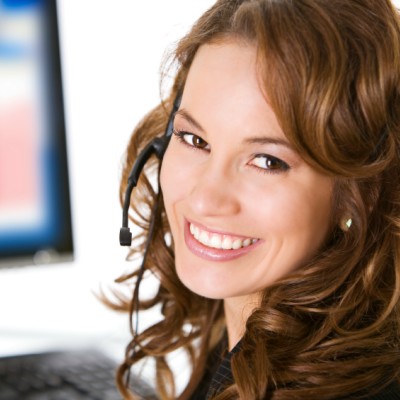 The demanding needs of business is what we have kept in mind since we started more than 70 years ago with a willingness to fulfil the needs of traditional telephone answering and over the years we have evolved and grown to serve everyone from small businesses to Fortune 500 companies, while never compromising our values. We know that providing high quality customer care shouldn't be determined by the size of your business.
For all businesses, the implementation of an answering service that can accommodate the needs of each specific company is essential to reaching clients these days. The small business answering services from Academy Communications offers the confidence that the service provided to your clients is personable and handled with the highest attention to detail. We understand the importance of answering each individual call, but not having enough hours in the day to accomplish everything on your schedule, this is where Academy Communications comes in. Whether in need of an answering service that can handle your large, ever-growing business or an answering service for small businesses, we provide solutions that immediately improve communication avenues between business professionals and clients when the business needs to focus on other pressing matters.
The sound of a human voice at the other end of the telephone, as opposed to an automated voicemail system, assures your client they are receiving the personal care and attention they deserve and that their patronage is appreciated. This type of customer service is not possible with voice mail systems as they are often frustrating and seemingly cold. The ability to reach a real person 24 hours a day, seven days per week, throughout the year assures a client that it is easy to leave an important message that is going to receive a quick response. An answering service for small businesses leaves your clients with a sense of satisfaction and trust without them knowing their call was handled by an answering service.
When you partner with Academy Communications you gain access to value-added business services:
24/7 Live Telephone Answering Services
Message Taking and/or Voicemail
Call-Transfer and Routing
Lead Generation, Management, and Qualification
Order Taking and Order Management
Appointment Management
Academy Communications will provide industry specific, tailored solutions to your small business's needs. Company owners who incorporate these invaluable services into their day to day business are sure to receive more interest and a list of clients that continues to grow. The impact to your bottom line is the key factor in any business, and the capability of professional communication, via Academy Communications small business answering services, serves to increase the potential profits of numerous businesses. Let us show you how we care about your business as if it were our own.
Academy Communications is the answer for businesses seeking answering services tailored to their needs - and not a one size fits all approach.
Call Academy Communications answering service team today at 1-800-442-8502 for an overview of what we can do for you and your business.